Anclote Harbors Marina
"We are dedicated to providing great service at competitive rates!"
---
---
---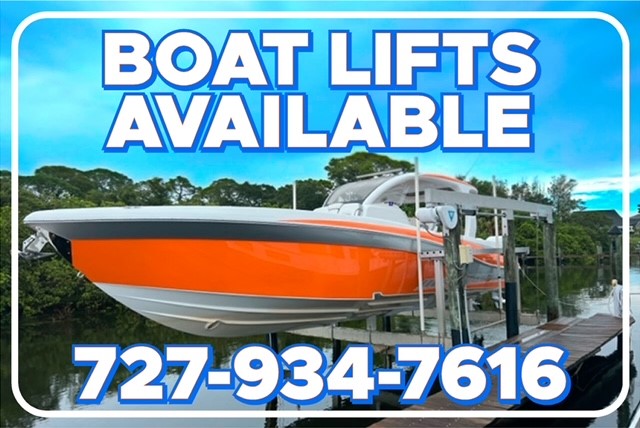 Aerial View of Anclote Harbors Marina
Anclote Harbors Marina in Tarpon Springs - 3 Forklifts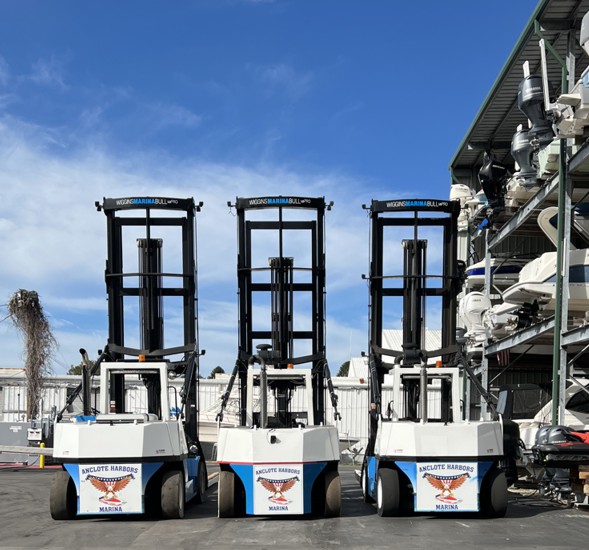 All marinas are not created equal. We have three excellent forklifts with up to 27,000 pound lifting capacity. Many marinas only have one forklift and some have two. You work hard and you don't want to be disappointed on a beautiful boating weekend because your marina's forklift is out of service and you don't have access to your boat, or worse yet, you return at the end of the day, and they can't pull you out of the water. Come by and inspect our three high quality machines that will always be ready whenever you are. We will give you the reliability you deserve.
Our prime location provides many benefits for you, the boater. Not only are we in a protected harbor on the Anclote River, located in historic Tarpon Springs, FL, but we're also only minutes from the Gulf of Mexico. This means that you'll have direct access to the pristine, white sandy beaches of the area's barrier islands.
We are committed to ensuring that you, your family, and your guests have a pleasurable boating experience. Our full service includes fresh water rinsing and flushing of your boat at no extra cost. This way you can focus on more important things, Having Fun! Our High and Dry can accommodate vessels up to 38 feet and our deep water wet slips can accommodate vessels up to 45 feet.
Come see for yourself the difference at Anclote Harbors Marina – Where Boating is Always a Pleasure!
---

Visit us on Facebook
We use Speedy Dock for scheduling our boat launches.
---